Become U
Working at U-center
Would you like to work together with us to help others make a U-turn - the point where they can experience real and lasting change in their life? Take a look at our vacancies, or send us an open application.
Our vacancies
Open applications
Is the vacancy you are looking for not listed? We are always open to meeting with mental healthcare professionals. Send us your CV and motivation letter via hrm@u-center.nl or call us at 043-4559109. We would be happy to get in touch with you!
Quote Employee
"I work at U-center because we do not treat a disorder, but the human being as a whole. Each area of ​​life is examined and taken into consideration. We look at how someone can be happier here."
Join our team of professionals
Everything for our clients
U-center considers its practitioners, office workers and facility staff as true healthcare professionals, because each of them contributes to the well-being and recovery of clients in their own way. Working at U-center means a lot of responsibility and variation, whatever your job is.
Your new colleagues await you
Thanks to a close and caring team spirit among colleagues, employees of U-center feel safe, strengthened and motivated. Are you facing a difficult decision or did you have a difficult conversation or a difficult day? Discuss this with your colleagues in complete confidence, because they know the often delicate subject matter and context of the relevant assistance just as well.
Work & life balance
The close teamwork within the teams facilitates makes it easier to coordinate with your colleagues, so that you can maintain a good balance between your work and private life.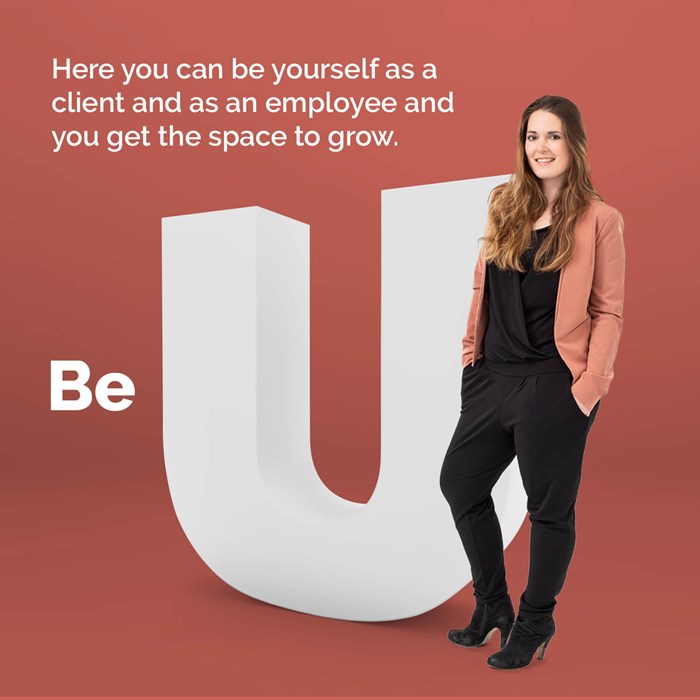 Multidisciplinary approach
Thanks to the unique, multidisciplinary and hospitable approach to multiple mental illnesses, U-center can optimally guide its clients in the first, most fundamental steps towards a successful reintegration into society. This usually takes place via an intensive clinical treatment program of six weeks, followed by outpatient treatment.
Focus on growth
With an international outlook and ample attention to training and personal growth, U-center actively contributes to the career that every employee has in mind. In this way U-center helps its employees to get the best possible satisfaction from their very meaningful job.
Internship
We often supervise trainees from Maastricht University. Usually there are internships available for Master's students in Psychology/Mental Health. The internship period is from September to May. For three days a week. There is no research internship possible, but there is a possibility to obtain the endorsement test diagnostics. 

To be eligible for an internship in 2023/2024, you must speak both Dutch and English. You can submit your application for this as from February untill March 2023 via hrm@u-center.nl