Personality disorder
Personality Disorder Treatment
If you have a personality disorder, Perceiving or expressing emotions is difficult for you and your own emotions may suddenly change or be very intense. U-center offers you a way to overcome these feelings.

Communication center
Speak with a professional
How can we help you?
Please feel free to contact us. We are happy to help you!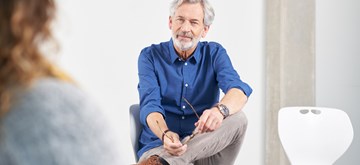 How do you recognize a personality disorder?
Personality disorder symptoms
Different people experience personality disorders in different ways
Symptoms
A personality disorder is often at the heart of other complaints, such as depression, anxiety, or addiction and may sustain certain symptoms. Our clients often have personality problems, such as repetitive patterns of thinking, feeling or acting that create problems in their lives.

If you are suffering from a personality disorder, you will probably have certain patterns of behaviour for many years already, which originate from your childhood. These behavioural patterns cause recurring problems in your life or at work. They involve persistent thoughts and behaviour that you find very difficult to change - they have become part of your character.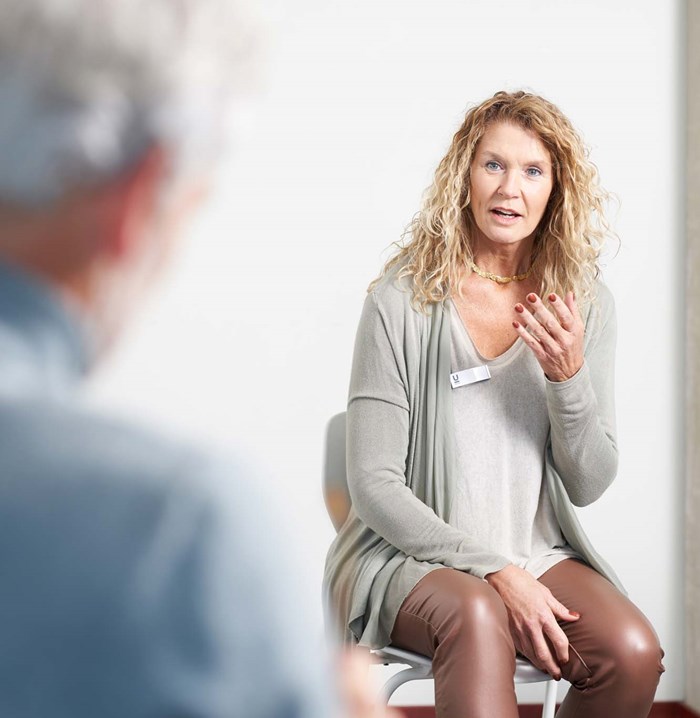 U-center personality disorder treatment
At U-center we place a lot of attention on personality disorders during treatment due to the impact they have on other complaints and indeed someone's whole life. Schema therapy helps clients to become more conscious of their behavioural patterns (schemas), how those patterns developed (history) and the situations that trigger them. The therapy is given in individual sessions. All U-center's staff (including psychologists, psychiatrists, doctors and nurses) are trained in the theory of schema therapy.
Our treatment for personality disorders primarily focuses on gaining an insight into certain patterns and behaviour. Of course who you are and what you have been thinking and doing for many years does not change overnight. Often, it is rather a matter of looking at how you can express certain personal characteristics in the best possible way - where do your pitfalls lie and how can you respond to them in time to prevent problems? We pay a lot of attention to this as you develop a Personal Development Plan.
Integrated and personalized approach
We all have our own unique personality, and how it develops depends on many different factors. That is why at U-center, we take an integrated approach to the treatment of personality disorders. We take into account everything that has had a significant influence on your life, such as other conditions like addiction or depression. We also look at your personality, relationships, family situation, work and health, all of which can play a role. Together with your treatment team, you learn to change your behavioural patterns, as we investigate which factors influence your personality in order to bring about real and lasting change.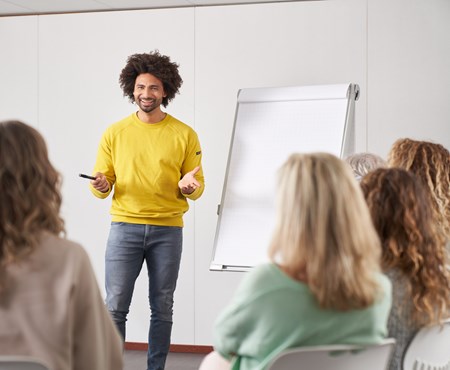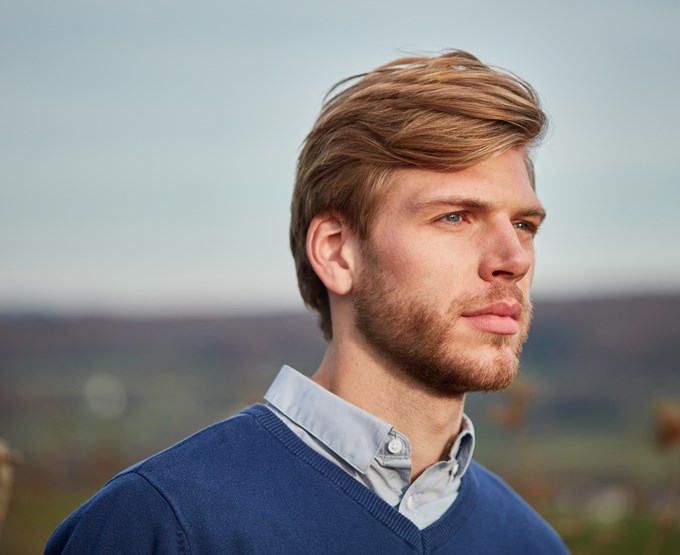 Personality disorder clinic
In an intensive programme of 7 weeks, we do everything to help you, so you can quickly make progress. At the same time, we expect a serious commitment from your side. During the first seven weeks you will follow residential treatment at our rehab and treatment centre near Maastricht in Belgium. U-center's welcoming environment and its numerous facilities ensure that you have all the options needed to work on yourself. During the second period, you will put the new insights and knowledge you have gained into practice under the guidance of your outpatient therapist.
FAQ
Frequently asked questions about personality disorder and our treatment
Before you start an application, you naturally want to know more about U-center's approach, our treatment method for depression and other practical information. Has your question not yet been answered? Please contact our communication center.
At U-center we treat many psychological disorders. In particular, we specialize in the treatment of co-occurring disorders (comorbidity). However, our programme is not always suited to everyone's needs. Read more about our criteria for treatment on our terms & conditions page.
As a friend or family member of someone with a Personality Disorder, there are various things you can do to help. Remember to also look for support yourself, because learning to cope with a loved one suffering from trauma demands a lot from you. If you know someone with a personality disorder, feel free to contact us for help. 
At U-center you can quickly go for a treatment. Within 1 day we can process your registration and take the first telephone intake. Your spot is usually available within 4 weeks.
In most cases this is the case. However, the exact coverage varies depending on which country you are living in and the terms of your health insurance. For more information please consult our cost and insurance page.
Our international treatment centre is equipped with all the necessary facilities and also provides some extras. For more information please consult our clinic facilities page.