Help with addiction
Addiction treatment
If something feels good, we want as much of it as possible. However some people have no "stop-button" and can get addicted. If you suffer from an addiction, treatment at U-center could be your way out.

Communication center
Speak with a professional
How can we help you?
Please feel free to contact us. We are happy to help you!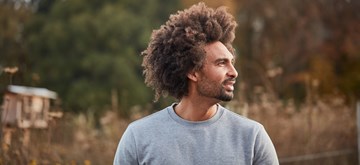 Different Addictions
We distinguish between different types of addictions. For instance, you can be addicted to certain substances or behaviors.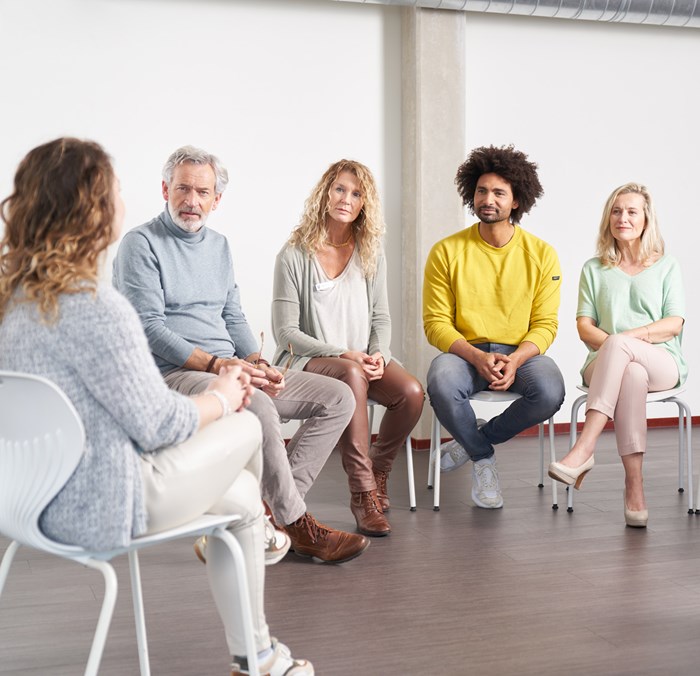 What is addiction
How can you recognize an addiction?
A very common symptom of addiction is feeling some sort of dependence to a substance that you consume regularly. You started just taking the substances once in a while, but now you have started taking more and you feel that you need to increase the dose every time. This is because your tolerance for the substance has increased, so you need to take more to feel the same effect. Your mind is constantly occupied with thoughts about when you can have your next drink or shot, or how you are going to find more cannabis, cocaine or whichever substance you are using. You would like to reduce or stop taking it, but you can't. If you try, you have cravings and experience withdrawal symptoms. Now you need the substance, you have become dependent on it.
Addiction symptoms
Addiction affects different people in different ways.
Common symptoms
Excessive substance abuse or an addiction to drugs can seriously disrupt your relationship, family or professional life. You may be trying to downplay or hide how serious it has become, out of feelings of shame or guilt. Addiction usually leads to a lot of conflict and tensions. Perhaps you can no longer fulfill your most important commitments. You may have given up leisure activities and stopped socializing. Continuing to use could even be putting your life or others in danger. Substance abuse can also lead to a number of other problems, such as depression, anxiety and insomnia. In general, there are a couple of symptoms that could point to an addiction.
Symptoms
Substance tolerance
Withdrawal symptoms
Feeling guilty
Giving up hobbies and socializing
Substance tolerance
Withdrawal symptoms
Feeling guilty
Giving up hobbies and socializing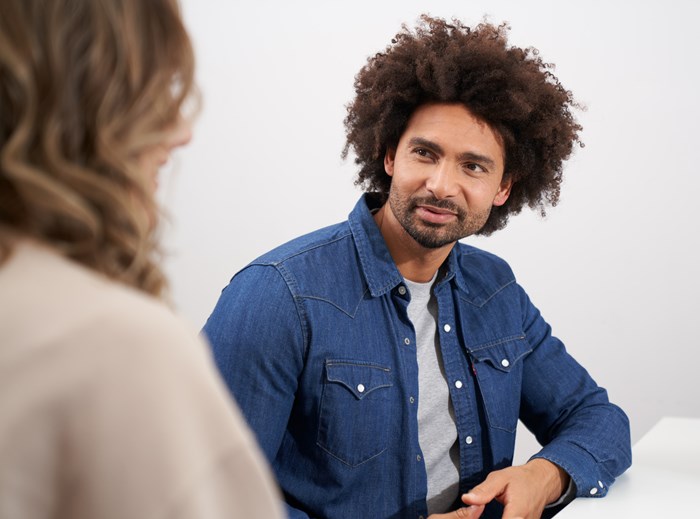 Different types of addiction
There are different types of addiction, which can vary from light, to serious or chronic use. We also talk about being dependent on a substance, or substance dependency. It is possible to become addicted to multiple different types of substances. Excessive use of any of them has a direct effect on the brain's reward centre, which plays an important role in motivating our behaviour and the formation of memories. Any of these addictions involves losing control over the use of a substance.
Everything about addiction & treatment
Behavioural Addiction
People can also become addicted to certain behaviour, such as gambling. Gambling activates the reward centres in the brain, just like any addictive substance. Behavioural addictions therefore have similar symptoms to substance addictions. Someone with an addiction to gaming or gambling also loses control over their behaviour.
Read more about behavioural addiction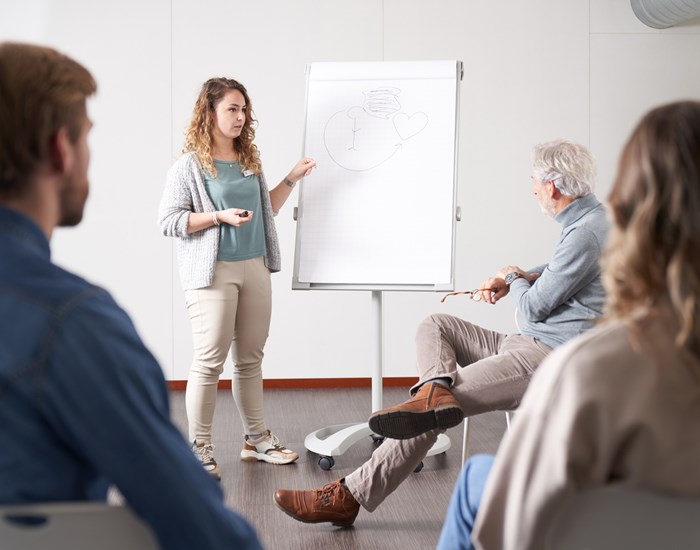 Our addiction treatment method
The addiction treatment method at U-center treats you as a person, not just the diagnosis. We look further than just the addiction and assume a number of basic interventions. For addiction this is primarily a detox and cognitive behavioral therapy. Additional interventions include body-oriented treatments, expressive therapies and interventions aimed at lifestyle change. U-center also pays attention to the underlying causes and personality traits. Individual calls, group therapy, partner relationship and system therapy are used here. It is important that you become active again and build a daily routine, structure and physical condition. The treatment takes place in a fixed team with multiple practitioners, tailored to your specific situation.
Read more about our treatment
Integrated and personalized approach
U-center takes a holistic approach. This means that we look at the factors that could have had an influence on your behavior and addiction: your personality, relationships, family and work, as well as your physical health. With your treatment team, you will research the underlying issues behind your addiction. In this way you gain new insights into the behavioural patterns that are maintaining your condition.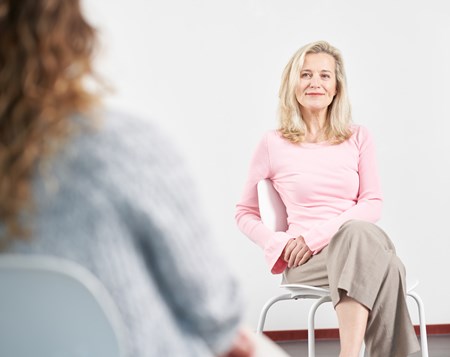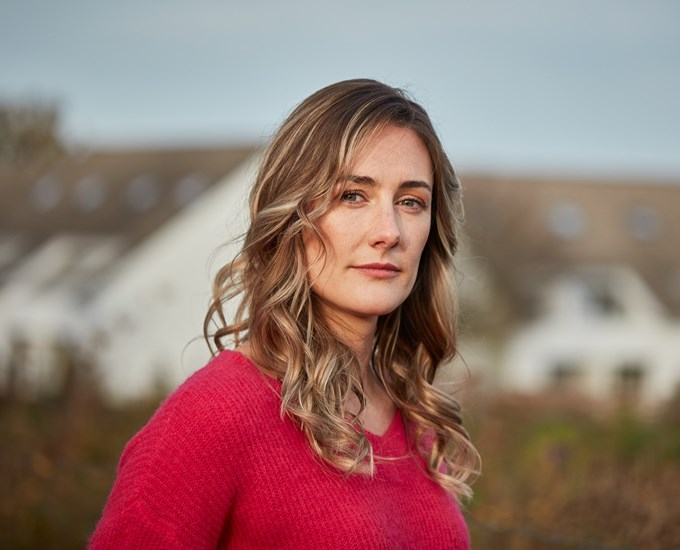 Our addiction treatment centre
U-center offers a seven-week intensive and integrated inpatient treatment programme at our addiction treatment center. Inpatient treatment at our centre near Maastricht gives you the opportunity to work on yourself and your problems with our help and support. Together with your mentor, you will draw up a personal treatment plan which provides you with the necessary guidelines and sets out the goals you wish to achieve. Our professional staff will provide you with all the tools and support. However, your commitment is also of the essence in order to make progress. Our healing environment, consisting of warm and welcoming surroundings and various facilities, ensures that you have every opportunity to work on yourself and provide the space you need.
FAQ
Frequently asked questions about addiction and our treatment
Before you start an application, you naturally want to know more about U-center's approach, our treatment method for addiction and other practical information. Has your question not yet been answered? Please contact our communication center.
At U-center we treat many psychological disorders. In particular, we specialize in the treatment of co-occurring disorders (comorbidity). However, our programme is not always suited to everyone's needs. Read more about our criteria for treatment on our terms & conditions page.
From experience we know that it takes a lot of effort to address someone on his or her behavior. There is still a taboo on addictions and most addicts don't see that they have a problem. Don't do it alone and seek support and help from friends and family or from professional care providers. Feel free to contact us for help.
At U-center you can quickly go for a treatment. Within 1 day we can process your registration and take the first telephone intake. Your spot is usually available within 4 weeks.
In most cases this is the case. However, the exact coverage varies depending on which country you are living in and the terms of your health insurance. For more information please consult our cost and insurance page.
Our international treatment centre is equipped with all the necessary facilities and also provides some extras. For more information please consult our clinic facilities page.
This page has been professionally reviewed on medical accuracy
At U-center, we understand the importance of providing reliable and accurate information to our visitors. That's why we have experts in the field review our website to ensure that all information presented is medically accurate.
Page Reviewed By:

Hans Zander
Addiction Specialist Doctor
Hans Zander is a dedicated addiction specialist at U-center who has reviewed this page to ensure that all information is accurate and reliable.