Help with anxiety
Anxiety treatment
Do you experience such great fear that you avoid certain situations and find it difficult to function in society? Have previous outpatient treatments failed to help you? Then treatment at U-center could be the solution you are looking for.

Communication center
Speak with a professional
How can we help you?
Please feel free to contact us. We are happy to help you!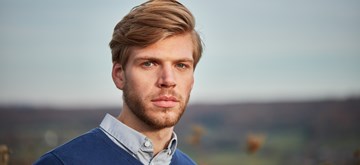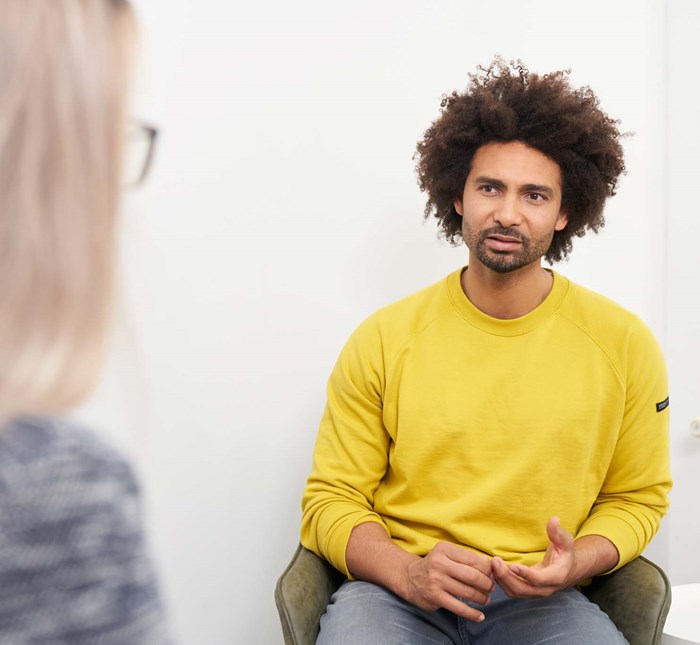 How do you recognise an anxiety disorder?
Fear is part of life. It can be useful and serve to protect us in certain situations. Fear of danger warns us and makes us physically alert in potentially life-threatening situations. Anxiety symptoms can persist for a long time. As long as fear does not have a negative impact on your daily life, there may be nothing to be concerned about. But it's when fear really affects your life and limits how you function, you could be facing that you could have an anxiety disorder. Anxiety disorders are among the three most common psychological complaints. Globally, around 4% of the people suffers from an anxiety disorder every year.
Our approach
Anxiety symptoms
Symptoms vary depending on the type of anxiety disorder. The most common anxiety symptoms are listed below.
Symptoms
Dizziness
Numbness
Tingling
Heart palpitations
Sweating
Restlessness
Insomania
Compulsive thoughts or behaviour
Avoidance behaviour
Dizziness
Numbness
Tingling
Heart palpitations
Sweating
Restlessness
Insomania
Compulsive thoughts or behaviour
Avoidance behaviour
Types
Different types of anxiety disorders
There are different types of anxiety disorders, such as a social anxiety disorder or single phobias. You can read about the most common types here.
People with panic disorder are afraid of losing control of themselves. Frequently occurring panic attack symptoms are heart palpitations, sweating, shaking, nausea or dizziness, leading to thoughts of being about to faint, to die or go mad. Panic attacks often come completely unexpectedly and result in the fear of having another attack, and fear of the fear. Some people avoid situations in which an attack could happen, out of fear of having a panic attack. These can include queuing at the checkout, busy spaces, escalators or being seated in the heart of a theatre – essentially situations where they are afraid they cannot escape if they have a panic attack. If you avoid these or similar situations, you could be suffering from agoraphobia (a fear of public spaces).
Someone with social anxiety disorder experiences fear in social situations where they are afraid of being critically or negatively judged by others. It involves being afraid of showing a particular behaviour (such as blushing, stuttering or shaking), of making a mistake, or of not being liked. People with social anxiety disorder, also known as social phobia, tend to avoid or escape such situations. People with a fear of failure prefer not to attract attention to themselves because of a lack of self confidence. Fear of failure or far-reaching shyness can often be traced back to social anxiety disorder. If you are avoiding places or situations and this is interfering with your ability to function normally in daily life, you may be suffering from social anxiety disorder.

Obsessive-compulsive disorder involves the urge to constantly repeat certain actions and thoughts. Obsessions often involve the sufferer having negative thoughts around contamination with disease or dirt, making mistakes with disastrous consequences, having unwanted sexual thoughts, blaspheming or behaving aggressively. These thoughts, impulses or ideas are ignored, suppressed or neutralised with other thoughts or actions (compulsions). Well-known examples of compulsions are the urge to control people and situations, obsessive cleaning (out of fear of contamination) and organising or maintaining symmetry.
Generalized anxiety disorder is accompanied by physical symptoms of stress, such as restlessness and a constant rushed, nervous feeling. Constant concern about all sorts of daily matters is central to the condition. For example, someone suffering from GAD is worried about finances when in reality there are no money problems. Everything can be a cause for worry, whether illness, accidents, death, work, shopping, or holidays.
A hypochondriac has an extreme fear of getting or having a disease. The fear is not real, but is difficult to get rid of. In spite of reassurance by doctors and extensive medical research, someone with hypochondria remains worried and anxious. Like other anxiety disorders, hypochondria can lead to avoidance behaviour or excessive control of the body and the sufferer constantly seeking reassurance from others.
A single phobia is a focused fear of certain things, animals or situations. The fear can be accompanied by intense psychical symptoms and panic. The person in question usually knows well that his fear is not real, but the fear defeats common sense. Common phobias are fear of heights, fear of flying, claustrophobia, fear of the dentist, fear of spiders and fear of mice. A single phobia is almost always accompanied by avoidance behavior, or the situation is endured with great fear.

U-center is an expert in comorbidity We treat everything at once
Short & intensive treatment Make a U-turn in your life
Recovery in a healing environment Peaceful and comfortable
Overcoming anxiety
Treatment for anxiety primarily centres around learning to manage the symptoms of anxiety and overcoming avoidance behaviour. During the treatment, we also look in more depth at the underlying causes of your anxiety. As with depression, we know that anxiety symptoms can return, for example in stressful times. It is therefore important to first learn to recognise the early warning signs of anxiety. We also help you to cope with a possible vulnerability to anxiety, with the help of a Personal Development Plan.
Admission procedure
Do you want to know more about treatment? Contact us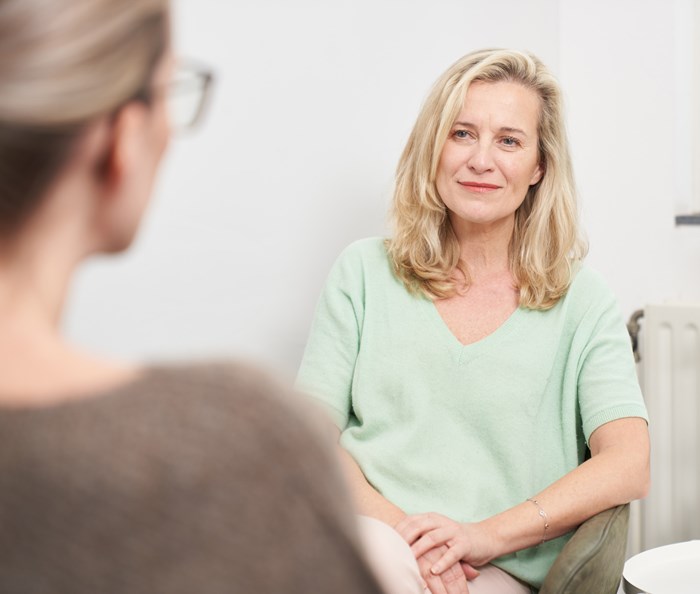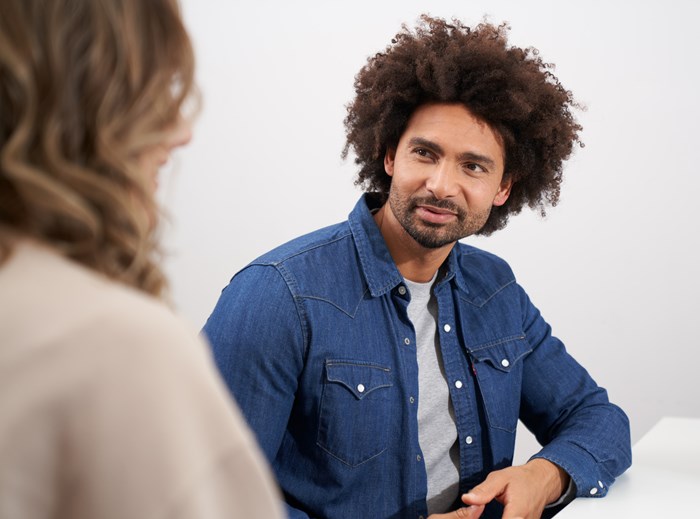 U-center anxiety disorder treatment
Various treatment methods exist to address an anxiety disorder. Cognitive behavioural therapy is the most important intervention U-center applies, for overcoming fear and breaking through avoidance behaviour. Additional treatments include body-oriented and expression therapies and lifestyle change. Often there are also underlying issues that have an influence on the anxiety disorder. U-center takes into account all relevant factors in individual consultations, group, partner and systems therapy. Treatment takes place with a dedicated multidisciplinary team of a variety of professionals and is tailored to your specific situation.
Integrated and personalized approach
Our anxiety clinic
An anxiety disorder often does not come alone. There may be other mental health factors and underlying issues that are maintaining your symptoms. At U-center we take an integrated approach - we take everything that affects your life into account. For example, we consider other conditions which are often related, such as depression or addiction. We look at your personality, relationships, family situation, work and health, all of which can influence an anxiety disorder. Together with your treatment team, you will learn to change behavioural patterns, and examine which factors influence your anxiety the most, in order to achieve lasting change.
Residential treatment
In an intensive programme of 7 weeks, we do everything to help you make progress in a short time. In return, we also expect a serious commitment from your side. During the first seven weeks, you will follow residential treatment in the healing environment of our clinic near Maastricht. Using a personal treatment plan, you set out what you want to achieve and how you are going to do this, together with your dedicated treatment team. Our clinic's hospitality and its numerous facilities ensure that you have plenty of options for working on yourself. Over the second seven-week period, you will put the new insights and knowledge you have gained into practice under the guidance of your outpatient health professionals. 
Our treatments
FAQ
Frequently asked questions about anxiety and our treatment
Before you start an application, you naturally want to know more about U-center's approach, our treatment method for anxiety disorders and other practical information. Has your question not yet been answered? Please contact our communication center.
At U-center we treat many psychological disorders. In particular, we specialize in the treatment of co-occurring disorders (comorbidity). However, our programme is not always suited to everyone's needs. Read more about our criteria for treatment on our terms & conditions page.
As a friend or family member you often try to be understanding, even though it is difficult to get into that other person's mind. Show that you take the complaints seriously, but pay attention that you do not go too far in the anxious behavior. Contact us for more information.
At U-center you can quickly go for a treatment. Within 1 day we can process your registration and take the first telephone intake. Your spot is usually available within 4 weeks.
In most cases this is the case. However, the exact coverage varies depending on which country you are living in and the terms of your health insurance. For more information please consult our cost and insurance page.
Our international treatment centre is equipped with all the necessary facilities and also provides some extras. For more information please consult our clinic facilities page.