Help with behavioral addiction
Behavioral addiction treatment
You constantly feel the urge to perform a certain behavior, to the point that your feelings and thoughts are determined by this behavior. You want to reduce or stop, but you can't. This is when behavioral addiction treatment at U-center could help.

Communication center
Speak with a professional
How can we help you?
Please feel free to contact us. We are happy to help you!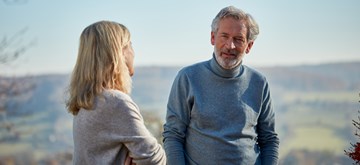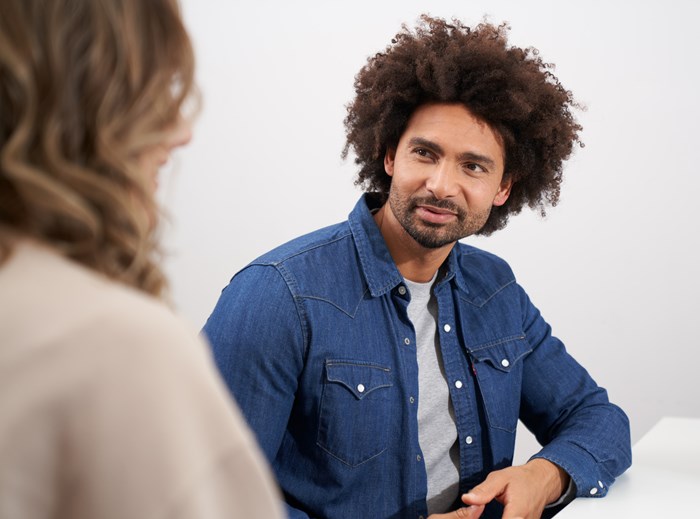 Recognizing a behavioral addiction
We speak of a behavioral addiction when you feel a compulsive need to exhibit certain behavior, which you do not really enjoy anymore. It is when you are not satisfying this behavior that very difficult feelings and thoughts are evoked. Although you are aware of this, you can't stop it. Your addiction takes more and more time and all other things have to give way. This dependence can vary from mild to severe or chronic behavior. We speak of a behavioral addiction when you start to show the same behavior more and more or for an extended period of time.
Behavioral addiction symptoms
Although there are many different behavioral addictions, we see a number of symptoms almost always come back:
Symptoms
Restlessness
Irritability
Feelings of guilt
Problems sleeping
You can't reduce this behavior
Withdrawal symptoms
Avoiding problems
Lie about your behavior
Denial you have a problem
Neglect activities and obligations
Restlessness
Irritability
Feelings of guilt
Problems sleeping
You can't reduce this behavior
Withdrawal symptoms
Avoiding problems
Lie about your behavior
Denial you have a problem
Neglect activities and obligations
Effects of a behavioral addiction
A behavioral addiction often leads to many problems at home, at work or with social contacts. Your functioning is negatively affected and you're neglecting more and more tasks. Ultimately this leads to total disruption of your daily life. The problems and consequences flow together over time and you end up in a negative spiral. This increases the need for the behavioral addiction you are trying to avoid and so the vicious circle is complete. We often see that the increase in problems can also lead to a substance addiction like alcohol or drugs.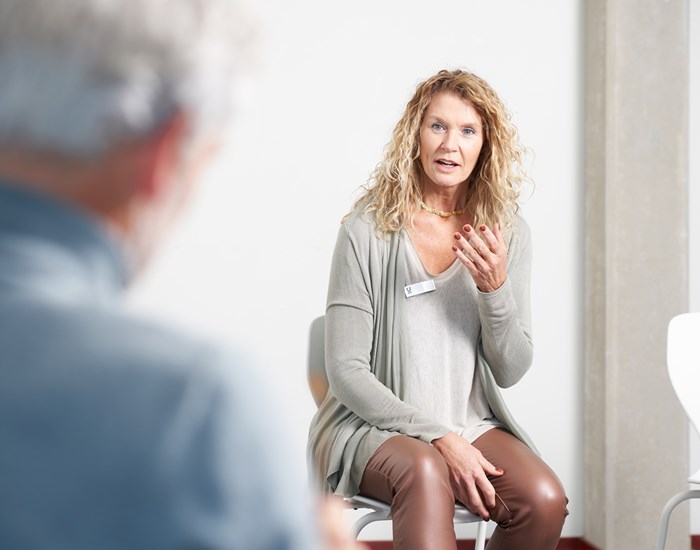 Different types of behavioral addiction
Being addicted to a certain behavior occurs in different ways. It could vary from light to a more serious or chronic addiction. The exact behavior that one is addicted to varies from person to person, but there are certain types of behavior that happen to be the most addictive.
We can no longer imagine a world without the internet. Internet addiction is a relatively recent development that is becoming increasingly more common. It has not yet reached the levels of alcohol addiction, though it appears to be just as dangerous because it is so unnoticeable. Everyone makes regular use of the internet and as a result, an addiction can be difficult to recognize.
A trip with colleagues or friends to the casino, or betting on a race - a gambling addiction often begins as an exciting pastime. In the beginning you may sometimes win something. However, the craving to win more, more often and that feeling of euphoria can increase to the point where you have become addicted.
You are spending hours gaming. You have to play, win or finish just one more game. When this need starts to dominate other essential needs like eating and sleeping, it is important to sound the alarm. An addiction to gaming is a serious problem. Today's advanced, sometimes unnervingly realistic electronic games have an addictive effect on many people that can lead to compulsive behavior.
Looking for help for psychological problems or an addiction is not easy, particularly when it involves an intimate problem such as an addiction to sex. You are constantly preoccupied with sex, but do not dare to tell anyone about it. A sex addiction can turn your life upside down. You are fighting with strong desires that are increasingly controlling your life, without being able to control them.
Short waiting times Start your treatment quickly
Expert in comorbidity We treat everything at once
Short & intensive treatment Make a U-turn in your life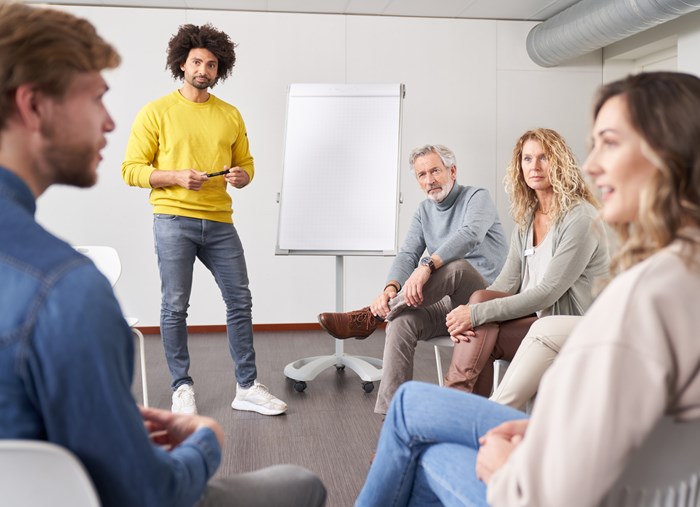 Treatment of a behavioral addiction
At U-center you receive a personal treatment for your behavioral addiction. We treat you as a human being, not just your diagnosis. Together we work with you to stop or reduce the behavior and to change the patterns that maintain the addiction. We investigate the underlying problems and causes of the problem. Your social life also plays an important role in the treatment. We strengthen your psychological state and help you find a healthy balance.
Read more about our treatment
Integrated and personalized approach
With a behavioral addiction there are often several problems. Think of a combination of depression and anxiety, alcohol addiction or trauma. There may also be other causes or effects that will maintain your complaints. All of this requires a personalized approach. That is why we work from an integrated approach, in which we take everything that affects your life and behavioral addiction. Also consider your personality, relationships, family situation, work and physical health. Together with our treatment team we look at the issues underlying the addiction. We help you to gain a new perspective with new insights into the behavioural patterns that are maintaining your addiction.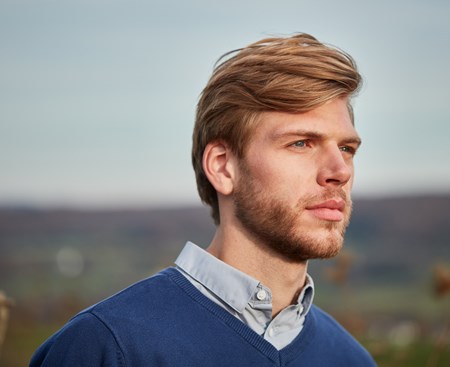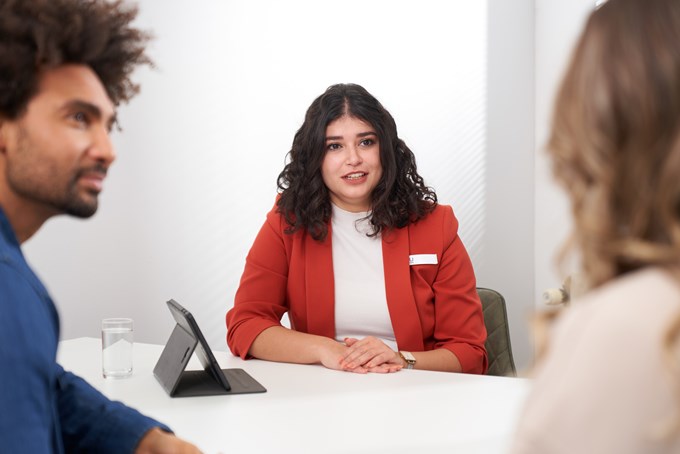 Our behavioral addiction clinic
U-center offers a seven-week intensive and integrated inpatient treatment programme. Inpatient treatment at our behavioral health center near Maastricht presents the opportunity to work on yourself and your problems with our help and support. Together with the mentor assigned to you, you will draw up a personal treatment plan which provides you with the necessary guidelines and sets out the goals you wish to achieve. Our professional staff will provide you with all the tools and support. However, your commitment is also essential in order to make progress. Our healing environment, consisting of warm and welcoming surroundings and various facilities, ensures that you have every opportunity to work on yourself. 
FAQ
Frequently asked questions about behavioral addiction and our treatment
Before you start an application, you naturally want to know more about U-center's approach, our treatment method for behavioral addiction and other practical information. Has your question not yet been answered? Please contact our communication center.
At U-center we treat many psychological disorders. In particular, we specialize in the treatment of co-occurring disorders (comorbidity). However, our programme is not always suited to everyone's needs. Read more about our criteria for treatment on our terms & conditions page.
From experience we know that it takes a lot of effort to address someone on his or her behavior. There is still a taboo on addictions and most addicts don't see that they have a problem. Don't do it alone and seek support and help from friends and family or from professional care providers. Feel free to contact us for help.
At U-center you can quickly go for a treatment. Within 1 day we can process your registration and take the first telephone intake. Your spot is usually available within 4 weeks.
In most cases this is the case. However, the exact coverage varies depending on which country you are living in and the terms of your health insurance. For more information please consult our cost and insurance page.
Our international treatment center is equipped with all the necessary facilities and also provides some extras. For more information please consult our clinic facilities page.