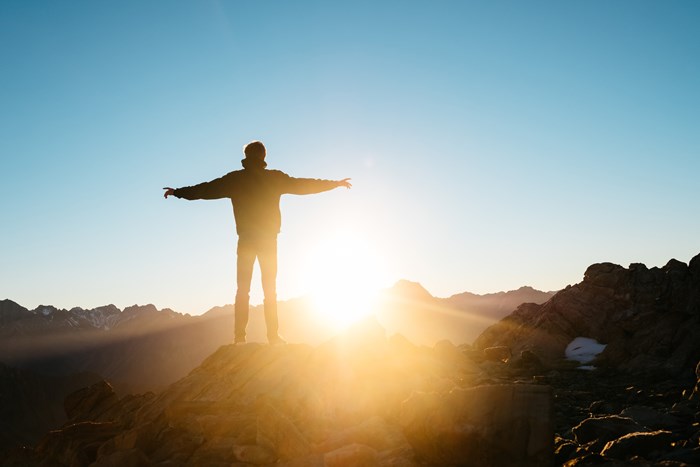 How Jetze got clean and joined the U-center client council
It's May 2014. The then 44-year-old Jetze Christiaanse packs his suitcase and leaves his wife and daughter. "I thought they were better off without me." Now everything is different, and he is a member of the client council of U-center. How did he get there and what is so interesting about it?
"My days consisted of waking up, drinking and falling asleep again," says Jetze. "I specifically felt that my nine-year-old daughter could no longer see me like this." The people mainly drinking buddies. At work, as a customer service manager for an insurance company, he called in sick. "The worst job imaginable for someone with ADD, who has problems with attention and concentration. It's all about planning."
He moves into a hotel nearby. Coincidentally, the same hotel where U-center opens the international clinic a few years later. At night he sits depressed at the bar of a restaurant at the bottom of the hill. Not knowing that on top of that hill there is a clinic that offers help with addictions and other psychological problems. Until one day his wife comes to get him: "I'll take you to U-center."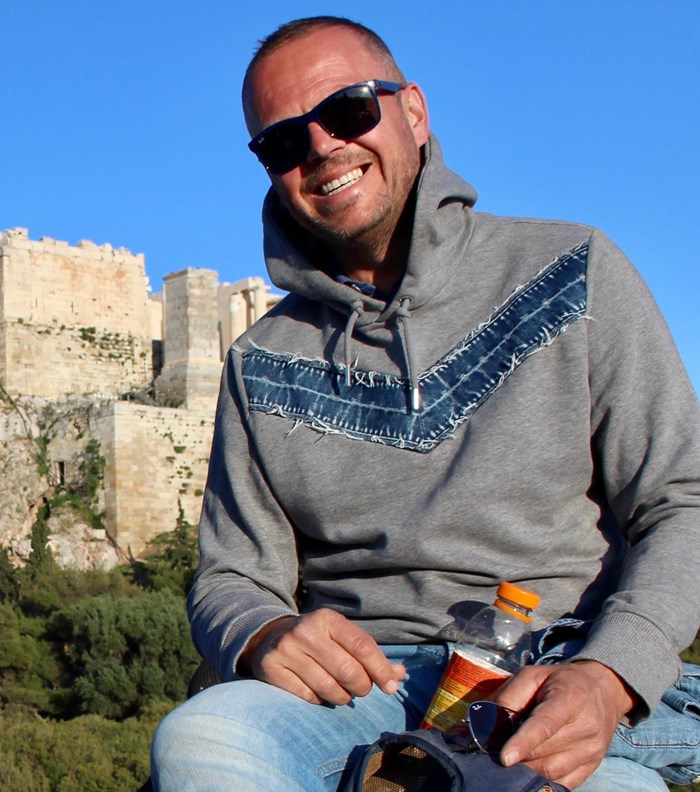 Peace of mind
Fourteen intensive weeks follow: seven weeks in the clinic and seven weeks of aftercare at home. "I had visited psychologists before, but I made little progress with an occasional appointment. The fact that I stayed longer at U-center and had a daily routine, that alone made me relax." Jetze also finds out why he drinks: to calm his mind and to mask his social phobia and low self-esteem.
With a toolbox full of new skills, he continues to work on himself after the treatment. Jetze mainly focuses on staying clean. He seeks distraction when he feels the urge to drink. For example, by walking with his new roommate: a brown Labrador. He also joins the U-center's client council. "I was so grateful for all the help, I wanted to give something back." And he confesses: "It was also a great excuse to visit U-center again. Did you know that they have the most beautiful view in the Netherlands there? And lunch there: ah, delicious! The people that work there are also very nice."
Downhill
Still, Jetze's mental health goes downhill after a while. Because he no longer drinks, his social phobia and low self-esteem are more apparent. "We spent a lot of time at home as a family." That is why he opted for treatment at U-center again in 2016. This time with different focus points, for example a lot of drama therapy. He learns, among other things, to give the different sides of his character a name and face. "Ah, there we have Calimero again, I now recognize when I avoid people. Or: stop with your negative view, football analyst Johan Derksen."
"Because I know myself much better now, I think: I'm actually quite a nice guy. I also lead a much quieter life, with more of a routine. Every Sunday I make a weekly schedule with my wife and daughter. The fact that I have damaged their trust and that of others is still difficult."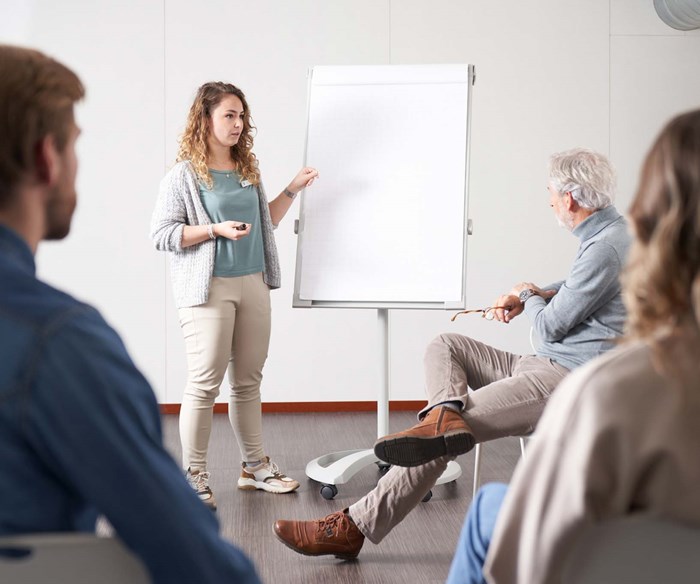 Godsend
In the beginning, Jetze also has trouble accepting that he is no longer able to work. "You're supposed to work, aren't you?" But now he says, "It's a godsend. This way I can contribute more to society." He does this, for example, by training football and hockey teams. By helping young people with addictions. By giving guest lessons at U-center. And by wholeheartedly devoting all those years to the client council of U-center. "That also gave me more confidence. Before, I would not have dared to give this interview. I came across as cheerful and enthusiastic for a while, but inside I was broken. Now I feel the way you see me."
At U-center's client council, he is especially committed to involving family even more during treatment. To provide even longer aftercare. And to arrange even more help from experts by experience. That is why he meets four to six times a year with the U-center management and four times a year with the client council. He is also in regular contact with the other client council members. "We do notice that it is quite difficult to get in touch with clients themselves: they are naturally pre-occupied with their recovery. Hopefully this interview will help us to get in touch with (former) clients and recruit members. After all, it's about the clients. Anyone who signs up for treatment is having a hard time already. Then it is important that you are well taken care of. And for that reason, a client council is indispensible."
Do you also want to join the client council?
Are you enthusiastic about your treatment at U-center? And do you want to help new clients with your knowledge and experience? Then U-center's client council is looking for you! As a member you help improve our treatment, you gain fun new experiences and contacts. And your own qualities and network also grow as a result. Only want to share your experience or give feedback? We'd love to hear it!